Ever ask yourself, "how can I be making this much money, with hardly anything in the bank?"
And if you've stuck your neck out running a business as well, you've figured out you need more than just your taxes done once a year.


You've probably wondered "how do I get the right help, when I need it, without the endless meetings and time drain and at rates I can afford???"
Well, relax. You've come to the right place.
I've been there: short on time, money or both trying to figure it out!


And let me take you on a little journey of how I worked my way out of spinning my wheels, even years after leaving Corporate America 25+ years ago.


Here's the short version:
Like you, I didn't learn it in school.
So even as a CPA, I had to start from the beginning, and get my personal money and habits figured out.
Then, applying that same money mindset to my business, the growth and profits took off.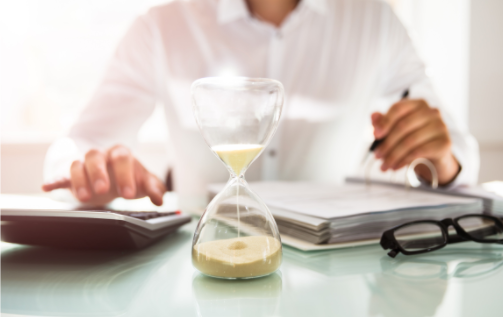 But there's also another huge reason people struggle.
It's actually been all over the news lately:
TAXES
After the trial-and-error, patchwork advice, costly mistakes, and taxes paid, there just isn't much money left over to get beyond the basics.


And as a CPA, with decades of preparing taxes for individuals, small businesses, even corporations, year after year I see the hard-earned $$$ thousands go right out the door!
So I admit...
knowing tax strategy, helped me hold onto the extra and re-invest it back into my business vs. give it away in taxes.


But now, I will help you do the same thing with my shortcuts and cut-to-the-chase tips packaged nicely in courses or short coaching sessions or both!
My mission is to give anyone who wants one (especially my fellow entrepreneurs!) the money basics we never learned in school, and proven strategies I've used to grow your business the "Tax $mart" way.
Here's just a few of the courses you'll find here.
Whether you like learning on your own schedule in a home-study format, or just want the answers in a targeted, focused money session
, I'm confident you'll find what you need in our very own "Money School."


Every day we make decisions that either move us forward or literally cause us to part with our money.
We make mistakes because we're missing the SPECIFICS that relate to us.
It's kind of like trying to get to a destination without knowing your starting point.
The app can show you the overall path, but it still won't tell you to "turn now," until you first tell it where you are now.


Learn more about how we help you find that out, including your next turn.