The family that PAYS together, SAVE$ together!


In just ten, 20-minute virtual lessons we'll show you how to 
GIVE YOUR KIDS SOME CREDIT, 
(literally some of the
Biden Administration's Advanced Child Tax Credit)
and set them up for money success for a lifetime!
AS EASY AS 1-2-3!


1.
Each day for 10 days,
a new lesson and assignments will appear in an online learning portal.


2. The "Family Exercise" lessons will provide
guided "hands-on" activities
to reinforce the lessons.


3. Answers to questions,
group support and community success sharing will be ongoing
in our private Family Finances Facebook Group. Join the Finance fun!
Course Lessons Preview
Take a look at the 10 days of content you'll be able to learn right at home! And as our way of saying "thanks" for checking us out, please enjoy:


FREE PREVIEWS from Day 1
Paystub lesson - Parents/Adults
Making Money - Kids/Young Adults/Adults
Maximize Take Home Pay - Teens/Young Adults/Adults
(use down arrow to see entire curriculum)
INTERESTED IN JOINING THE "FINANCE FUN?"
Choose a Pricing Option to Sign Up👇🏽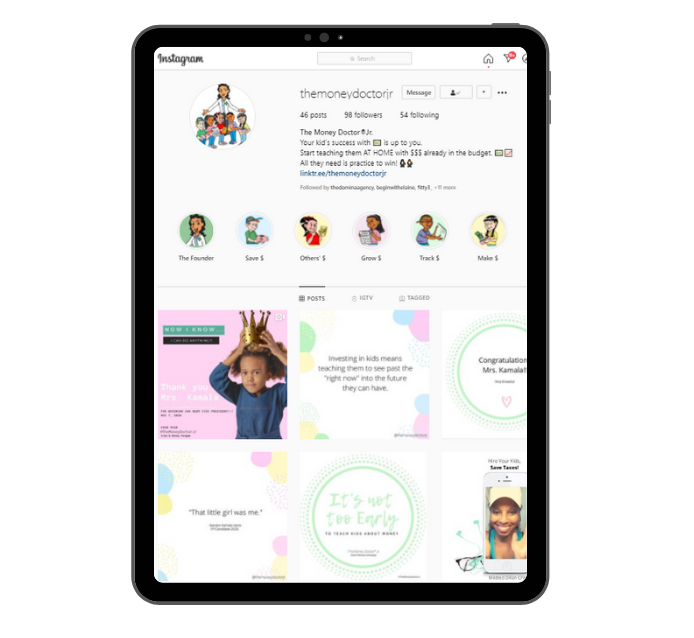 Follow us on Instagram!
We'll be sharing some of the course content as posts, so connect with us on Instagram at
https://www.Instagram.com/themoneydoctorjr
Our handle is
You'll be able to stay in the loop there and also send us direct messages as well!