Saving Money CAN Be Part of Your 2021
How To Save More In Just 30 Days!
SAVING MONEY is SO MUCH EASIER than it's made out to be.
How do I know?
I saved $20,000 in just 18 months and had NEVER DONE THAT BEFORE even though I had been a CPA helping business owners for years!
So it's not about the licenses and degrees, trust me.
It all starts with a NEW ATTITUDE towards spending and this course will give you a fresh start with saving.
This course is the starting place for anyone struggling with the traditional "budget" spreadsheet or not making progress growing their savings.  
The Course Outline is broken into 3 sections with me explaining
"The Madness" behind the concept of keypunching spending into a spreadsheet (really? who came up with that???)
"The Method" of making the switch to a more effective way that's more realistic and MUCH quicker.
"The Mindset" of PLANNING to spend therefore empowering you with making a choice, vs feeling you can't spend.
Same as here, I'm giving you all the tools to DIY right at home.
Here's a snapshot of what's covered in PART 2 of the course: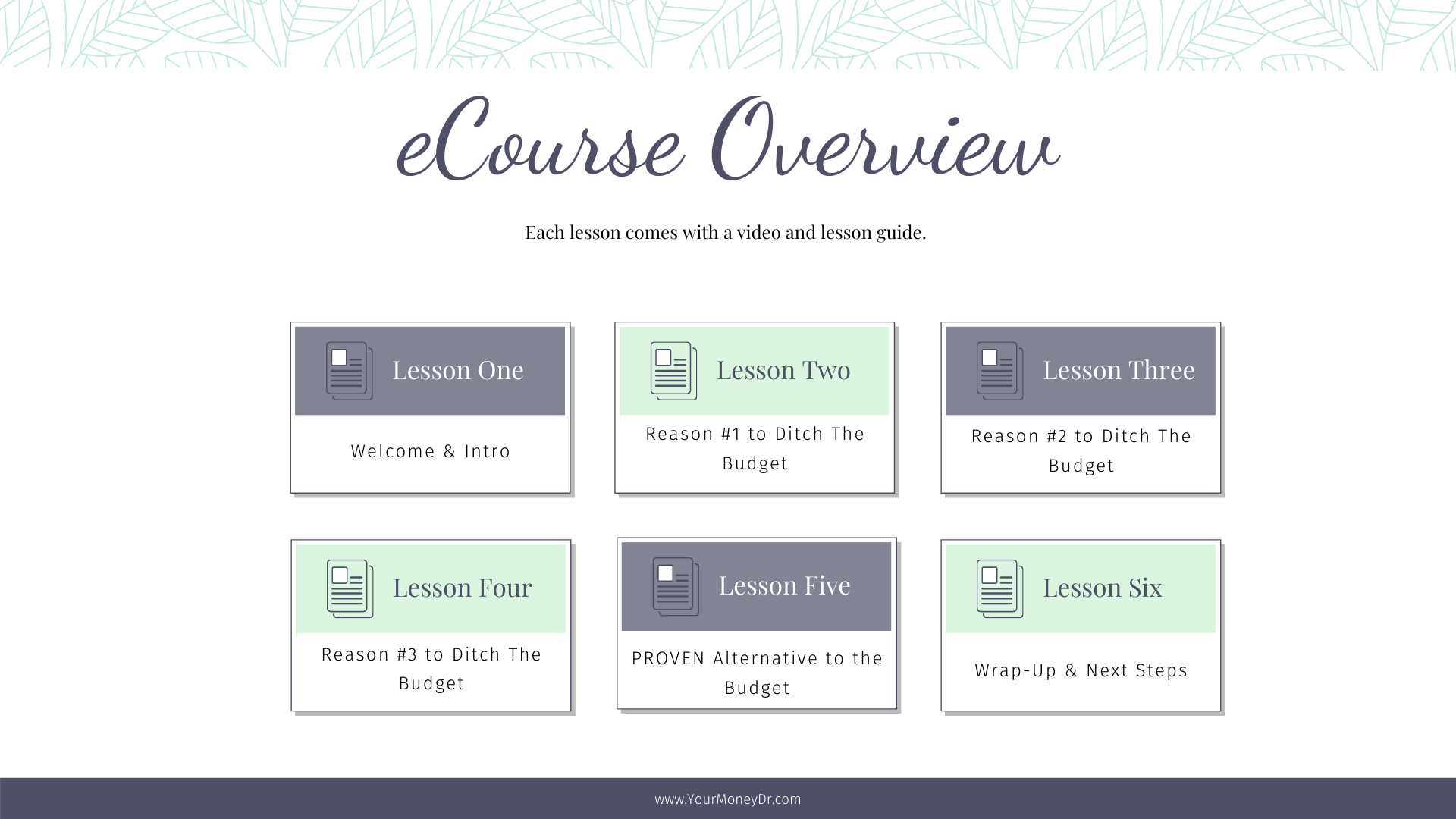 Thanks for checking us out and staying connected on social! 
Make it a GREAT DAY - ESPECIALLY for your money.  
See you soon!
Warmest Regards,
Mildred