I've lived through the pain of starting over after one other famous storm, Hurricane Katrina in 2005.
It was a pivotal moment because in the midst of the devastation and picking up the pieces, I vowed to begin rebuilding a uniquely "mobile" firm that would allow me and staff to work from anywhere.
I was blessed to keep that promise. Even though I still maintained a local office, mainly to onboard new clients, in 2013, within 8 years using mostly free applications and proprietary workflow processes, I had converted 100% of our business operations to online.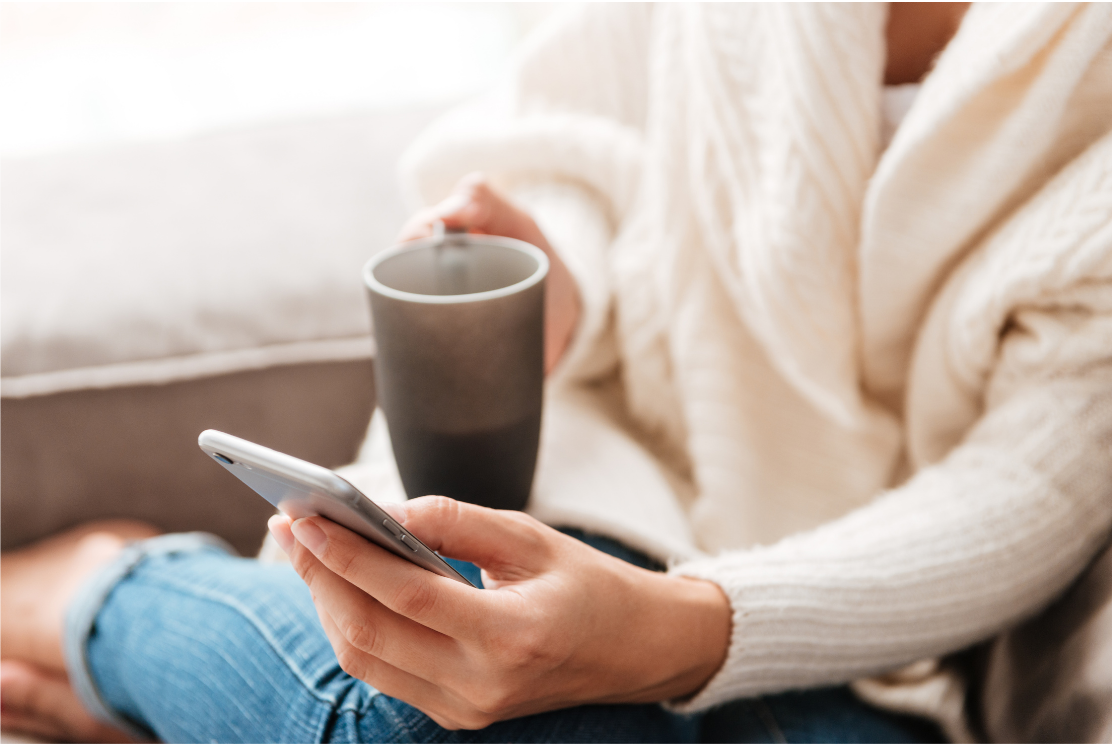 Fast forward 8 more years, and it's amazing how crucial those implementations were for keeping the money flowing - even through a pandemic.
Growing "mobile" had allowed me to grow my business outside of my region, diversify my client base, and protect my business, finances, and credit scores in the process.
Do you want to be able to "weather" the environmental, economic and pandemic storms we're all facing right now? Take my advice. If you're forced to rebuild, build back MOBILE.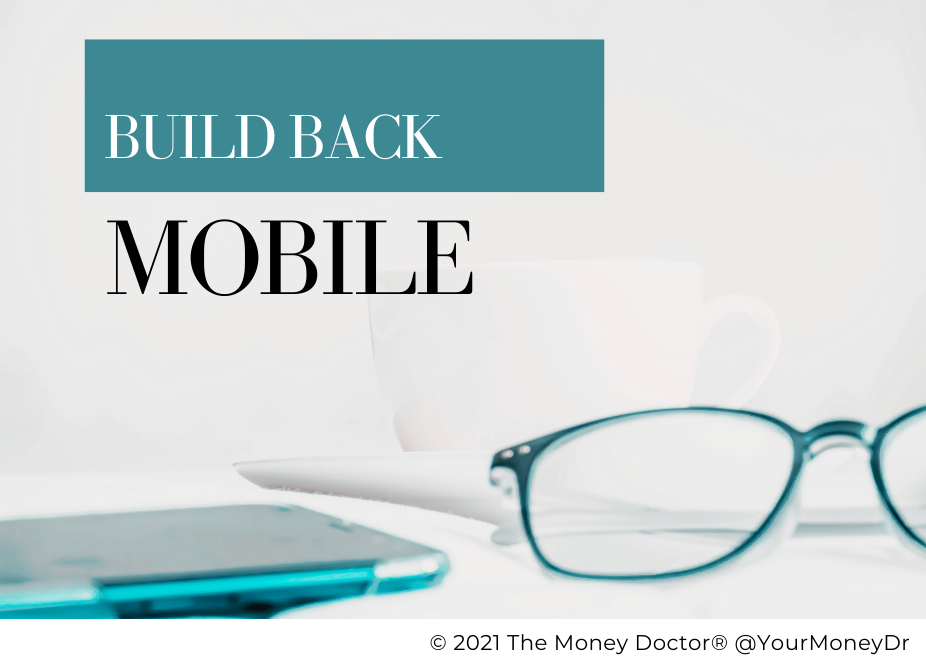 Watching my region suffer again, literally 16 years later to the day, I knew it was time to share the "secrets" to my success so that you, too, can start "weather-proofing" your business.
This will be one of two posts that I'll share to help you take the steps toward building a mobile business. It won't require as much work as you might think!
Get Paid Faster. Get Paid Online.
If you're a freelancer or other entrepreneur working virtually or from home, and with no physical storefront, let's start making those "bank runs" and snapping checks by phone a thing of the past.
Coming from the south, and that "reach-out-and-touch" culture, I can imagine that just the thought of not being "hands-on" could be producing a tightening in the back of your neck or pit of your stomach! I get it. This is your money we're talking about.
But "money loves speed" and so do (great) customers, and while there will always be some risk with online anything, it's just how the business world works: FAST! Watching so many of my peers go out of business due to cash flow issues, I've found the bigger risks to be:
money not being available to pay expenses, or

not being able to get to your mail, whether due to disaster or other reason,

routine travel out of town and having to wonder if checks have arrived, or

not being sure if a client has even received your invoice
In the spirit of those famous iconic words spoken honestly and so true... "ain't nobody got time for that!"
Where To Begin? Right Where You Are!
There are lots of apps to help you collect money online, but the purpose of this post is to help you "ease" into it by building onto your current daily routine. What bigger task do we have than EMAILING? So since we're doing it anyway, let's email those invoices!
But we won't be emailing from the Mail app, Gmail or Outlook. We'll be emailing from an actual accounting system where
lists of your customers will be saved and maintained throughout they year,

lists of the products and services you offer will auto-fill rates and pricing,

drop-down menus and templates will lay out the invoice sections,

and last, but not least, a built-in email editor will allow you to add a message or note along with that all important "pay" function embedded right into the email.
Here's a little icing on the online invoicing "cake." You'll be able to see if the recipient opened it, viewed it and how many times, and even clicked to pay. How's that for "checking the pulse" and health of your client base!
Need Capital For Your Business?
It's true that there are apps that allow you to just text or make instant requests for payment using a phone number or email. The problem with doing that as a new or growing business is the missing reporting that outside parties (like lenders or investors) may require that shows the health of your business.
In accounting, it's called Accounts Receivable, and let's face it. Even the best of businesses have SOMEONE who owes them money - even if just for a few days. So not being able to produce reports showing exactly who, how much and for how long is a huge red flag that could tank your loan or cost you other opportunities to scale.
After going mobile and my business began to grow exponentially, I literally started invoicing at the end of appointments and right from my phone. It really helped me stay on top of not just receivables, but all money matters because the numbers were on autopilot. That's because when you begin to invoice from an actual accounting platform, the payments collected will also update check registers, and other accounts and become the building blocks for financial reports. These you'll have at the ready to file business taxes and satisfy lenders, so you can get funding to grow.

Ready To Give Mobile Invoicing A Try?
I'm so serious about this topic, that not only did I create a whole course on how to make the switch to online accounting, but helping business owners set up and learn the basics is the foundation of how we work with small business owners.
Their systems create the reports we need to provide advisory and other services. Now that you've found the "mobile" way, why not migrate over today? You'll be able to say "goodbye" to out-of-sight-out-of-mind systems on your pc or accountants office, and "hello" to being in financial control.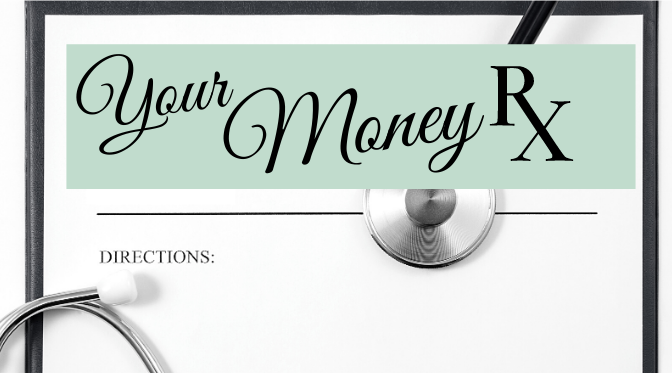 Your MoneyRx Action Steps

1. If you know you have issues with some of what you read here, Book a Strategy Session so we can put together a custom plan for you. The up front "Money Milestone" session fee ($75) applies to any future done-for-you services.
2. If you would like a FREE consultation with one of our partners, Contact Us for a referral.
3. Check the blog often for weekly updates and subscribe to the podcast. If this helped you at all, let us know in the comments below! It just helps us know what content is really useful and that we should keep sharing in future posts.
Thanks for dropping by! 😀
Make it a great day (especially for YOUR MONEY), and I'll see you in the next post!