This week I talked to three potential clients with money issues and just confusion in general about their money:

1. One had really messed up taxes resulting in multiple years of large self-employment tax bills.
2. One really needed to get access to the current round of PPP, but had no tax returns at all (or financial statements) reflecting their business activities.
3. One had already gotten PPP but was really nervous about spending any of it because of the quite common disconnect of having too many advisors sending different messages resulting in a "financial fog" and no real roadmap out of it.
Very different issues, very different clients demographically (and economically) but what did they all have in common? Maybe something you can relate to as well: they never spent time with their money.
The "Root" of The Problem
It's actually quite common in my profession (the money business) - to just "take care of it for them."
Since they don't teach money management in schools, the general public literally grows up thinking that finding the experts to just handle it all will keep them out of trouble, and make it all work out financially.
And that's really what this article is about: helping you relax about money matters.
What are some of the things you can start doing to feel more in control with your money? What "money exercises" can you do on a consistent basis and year-round to become more "financially fit and healthy" in the process?
Here are my "top 3" exercises that you can do right at home.
1. Open your bank statement and review it line by line.
I know it might be scary, especially if you don't like the balances you see, but if you do nothing more than this for the next twelve months, you will save more money. Here's why.
The big thing it will do is give you the big picture "money flow" of your cash in and cash out. You'll see the trends of the typical balances you keep, and may even be motivated to make the changes you need to increase those balances. This could be the key to helping you create the first of your new money goals!
Along with the big picture, you'll see the pattern of your household bills, those money "killers" like your debt payments, ever-so-silent insurance payments, the non-essential recurring charges, hopefully some "interest earned." (yeah right!) But even that will remind you to check on those investments (or take step 1 to start one) and last but not least, if you're on a payment plan with IRS or other agency, you should see tax installment payments there, month after month - or else definitely make a phone call to check on them!
Learn more about my Shortcut 6 Categories and how to open all your mail in just minutes in the FREE "Mail Mastery" course.
2. Do your own taxes (or at least try to).
Now I know this isn't for everyone - especially my corporate readers (Partnerships, C and S Corporations, Non Profits). Those taxes can get pretty complex. But if you're an LLC or Sole Proprietor, consider it. Now that you've found this page, you really do have access to a tax expert to review the results with you.
It's part of why we exist: to help your money make sense and as a CPA and founder, taxes are my favorite way to jumpstart your savings and help you control more of the money you make all year.
3. Let tech take the lead - automate.
Now let's put this one into perspective, because elsewhere on the site, you'll see that I highly recommend staying away from tech if the finances are in chaos.
But we teach writing money matters on specific worksheets to get financially organized, then automate. In fact, I was the first student of "The Paper Pro" after the 2008 recession when I found myself with a lot more month than money. The paper helped me identify issues, streamline, and just relax because if any money moved, I manually had to make it move.
But let me tell you, after 90 days, I was good! Money was flowing in, and I quickly took the processes back online. Because I'd also automated my prospect, booking and other intake processes, my business was growing fast and I had to spend my precious time with new clients! (yaay 🙌🏽 )
Are You A Small Business Owner? Then You Have To Automate (Period)
I'm typically a bit more diplomatic in my advice, but if you're a small business owner, you need to get closer to your numbers and get control better control. The future of your business depends on it, and post-pandemic, systems and tech are the "new normal" way of doing business. The lack of it can sink your business.
But software should make our lives easier not harder and I see too many business owners wasting time and money on systems that end up full of junk. That's why in my upcoming Creating Financials 7-Day "Reboot," I will be walking you through 7 days of getting in touch with your money and just like in this article, we start with the paper (worksheets), so you can map it all out first and end up with the tech and you running your first report at the end. Simple!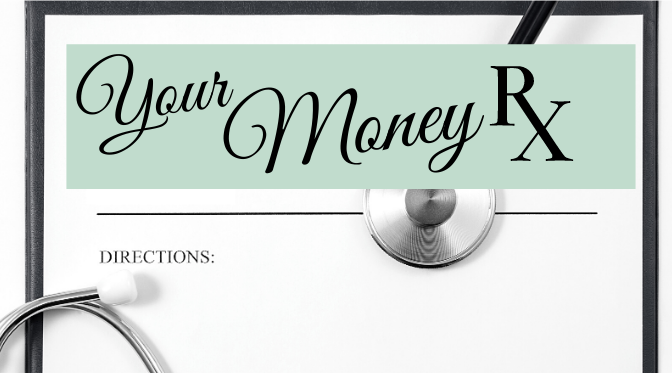 Your MoneyRx Action Steps

1. If you know you have issues with some of what you read here, Book a Strategy Session so we can put together a custom plan for you. The up front "Money Milestone" session fee ($75) applies to any future done-for-you services.
2. If you would like a FREE consultation with one of our partners, Contact Us for a referral.
3. Check the blog often for weekly updates and subscribe to the podcast. If this helped you at all, let us know in the comments below! It just helps us know what content is really useful and that we should keep sharing in future posts.
Thanks for dropping by! 😀
Make it a great day (especially for YOUR MONEY), and I'll see you in the next post!